Become a Partner!
World Class Wedding Venues is dedicated to providing soon-to-be brides a single location to find the wedding venue of their dreams! With one of the largest collections of wedding venues online, it's never been easier for couples to find a venue for their special day. And we would love to have you as a partner!
Partner with World Class Wedding Venues and have your business featured on our Partners page. Our Partners page provides users with a list of trusted wedding industry partners, placing you in front of thousands of couples looking to plan their wedding.
To be featured on the WCWV Partners page, all we ask is that you add the badge below to your website to show that you are a proud partner of World Class Wedding Venues.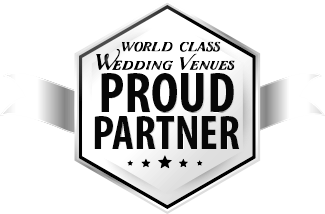 Simply copy the code below and paste it on your website.
If you're not sure how to do this, send it to your webmaster and they will know what to do!
 
		<a href="http://www.worldclassweddingvenues.com" rel="follow" target="_blank">
		  <img alt="World Class Wedding Venues"
		       src="http://i.imgur.com/ZHHwoOO.png"
		       height="150"
		       width="250" />	  
		</a>